mukeshbalani.com | "You heard it here first…if you haven't already heard it elsewhere"…
Weekly poll: Are tablets still relevant?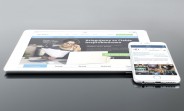 Did you hear? Apple updated its non-pro iPads. Perhaps the more important question is "do you care?". Looking at Apple's report for Q4 2018, it shows that the iPhone brings in 8x the revenue of iPads. The tablets also lag behind the Mac sales as well as the wearable and services division. In short, the iPad is one of the least profitable Apple products.
The tablet market in general has been stagnating, Apple is better off than most companies. What's the last flagship Android tablet? The Samsung Galaxy Tab S4 10.5 pops to mind, but while the high-res Super AMOLED screen is lovely, the…